| | | |
| --- | --- | --- |
| Welcome | | You are not currently logged in. |
REMEMBER IN YOUR PRAYERS
John G. Young, Jr. Family,
Frame Family
, Webb Family (retired), Powell Family,
Stockmeyer Family,
Wilson Family, Weeks Family, LaFever Family
---

Monthly Meeting: 7 PM Monday, October 13 A Shift
---

---
Our own, Mikey Malone will be added to the wall at this ceremony.
IAFF to Add 168 Fallen IAFF Members to Wall of Honor
The 28th Annual IAFF Fallen Fire Fighter Memorial service will be broadcast live via streaming video on Saturday, September 20. The ceremony in Colorado Springs, Colorado, officially begins at 1:00 p.m. Mountain Time.
Watch the ceremony here.
At this year's memorial service, the IAFF will add 168 fallen fire fighters from the United States and Canada to the Wall of Honor.
The IAFF members being honored this year died in the line of duty between June 1, 2013, and June 1, 2014. In addition, IAFF members who died prior to June 1, 2013, but were reported during the past year, also will be honored.
The IAFF and Colorado Springs Local 5 are committed to making the Fallen Fire Fighter Memorial ceremony an uplifting experience for the families, friends and loved ones that celebrates the lives, dedication and accomplishments of those who made the ultimate sacrifice.
A complete list of fallen fire fighters to be added to the Wall of Honor is here.
With the addition this year of 168 fallen fire fighters who made the ultimate sacrifice, the Wall of Honor will include 2,976 members who have died in the line of duty since 1976.
This year marks the final ceremony before the planned reconstruction of the IAFF Fallen Fire Fighter Memorial. Click here for more information or to make a donation.
---

---

---

---

---
To order yours, click on image below!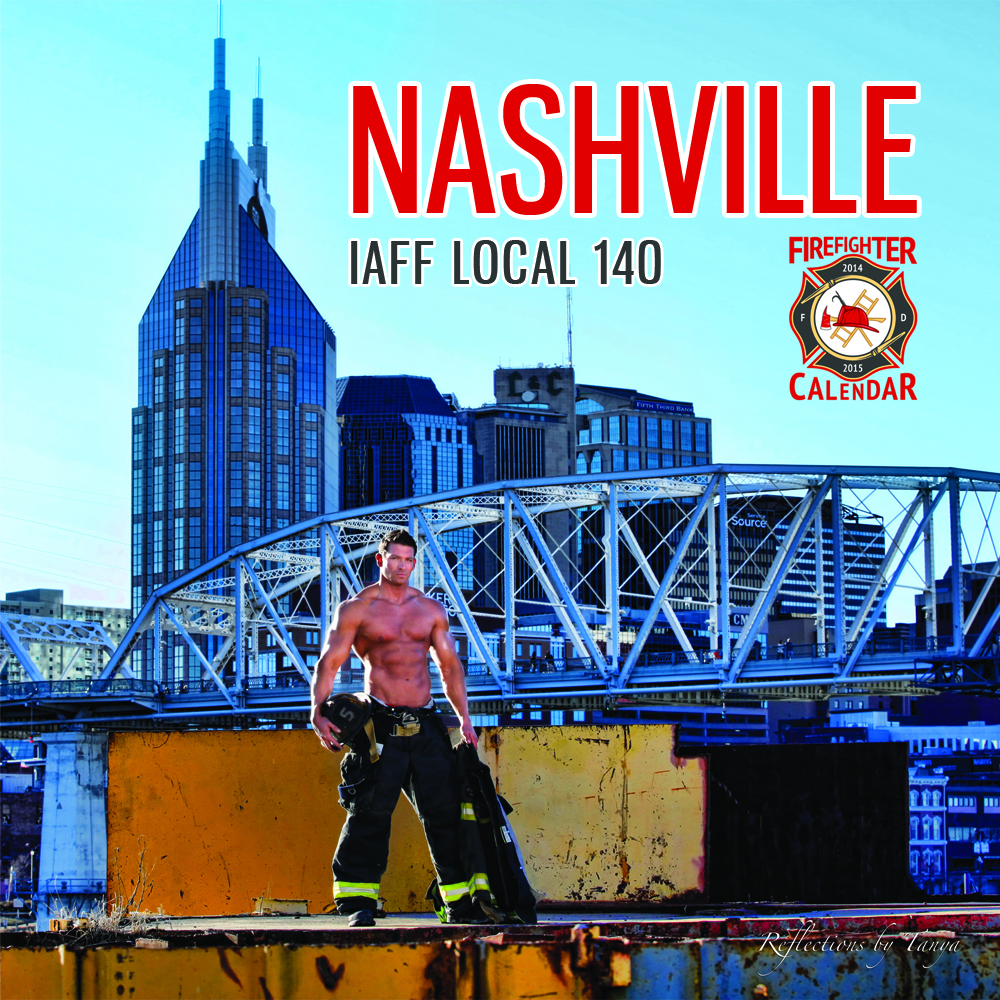 ---
We're featured in Operation Warm's 2013 video
Our December 18, 2013 Donation Event at
Buena Vista Enhanced Option Elementary School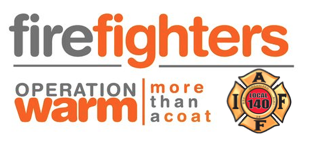 ---
41,000* kids in Nashville cannot afford a warm winter coat. Our Local 140 is teaming
up with Operation Warm to change that! Won't you help? Click on the image
above to find out more information about this great program!
*You can check out the data here:
---
Please take two minutes and hear from our President about Operation Warm
To donate,

---
The following video explains what our Fund Raising office does. Please share this information
with other members, family and friends. If someone you know tells you that someone from the
Local 140 called to ask them to purchase a ticket to a concert, please let them know it's legitimate!
---
This is the third year IAFF Nashville Local 140 has sold Pink T-Shirts to raise awareness and funds for Tennessee Breast Cancer Coalition. This year's donation is almost $5,000 more than last year at $13,000!!!! "We are so proud to be a part of the great things the Tennessee Breast Cancer Coalition does for those battling breast cancer and how they use the money locally!" Mark Young, President IAFF Nashville Local 140.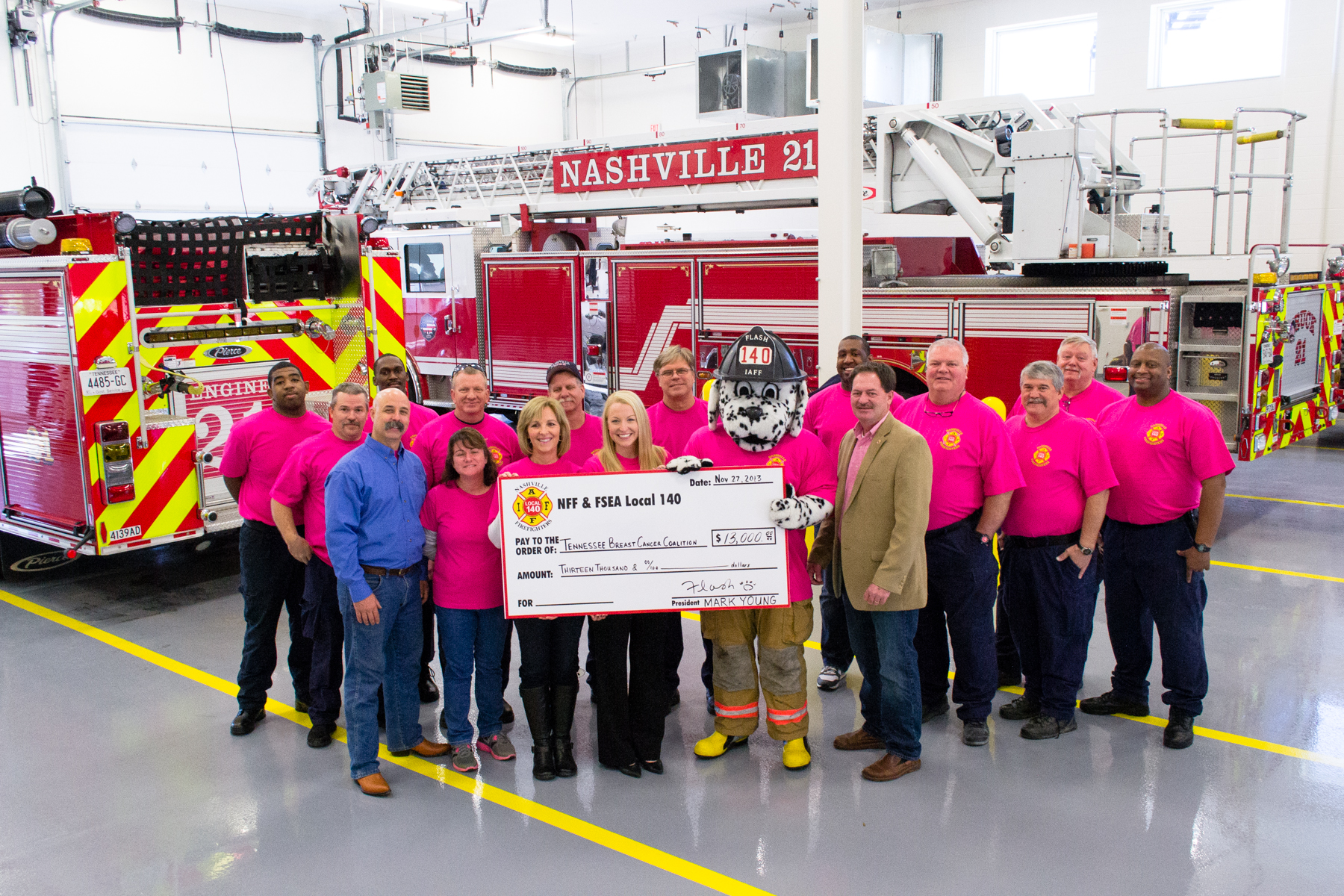 ---
It's that time of year to not only change our clocks, but also change
the batteries in our smoke alarms and check them! Be fire safe this winter!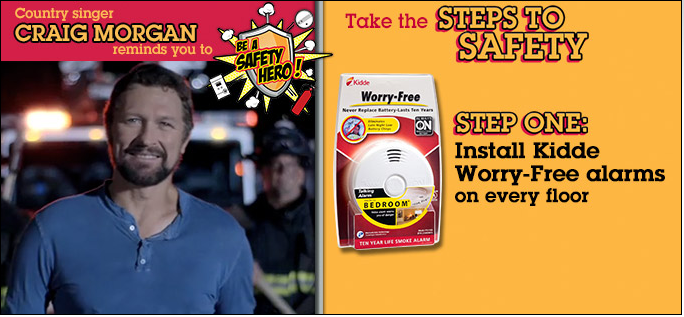 Click on image to see commercial featuring Local 140 members and to learn more from Kidde
http://www.youtube.com/watch?v=PwkzLgPndBE PSA

http://www.youtube.com/watch?v=b1FaVJgVyG4 Worry-Free commercial
http://www.youtube.com/channel/UCwGh1za0n5hRx7k4hwMzzxQ Kidde YouTube channel
---
---
NFD Stations' Air Quality Results
Radon Gas Re-Test Results
You may review the findings by logging into our Member Home page
---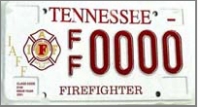 Did you know that half of the $35 cost
of IAFF license plates goes to the TPFFA fund?
Is it time to renew your plates?
Please consider making it an IAFF plate!
---

January 10, 2014

Affiliate Leaders,

We have published the first in a series of summary "primers" on how the Affordable Care Act (ACA) affects IAFF members.
Download "The Affordable Care Act and the IAFF."

Over the coming weeks and months, we will continue to provide communications, reference materials, tools and support to our affiliates and members, explaining in detail the provisions of the new law and how they affect our members.

Fraternally,



Harold A. Schaitberger
General President
---